Home
Posted 09/20/22
SAVE THE DATE!
Eagle Point Annual Cookies with Santa and Carriage Rides
Sunday, December 11, 2022 from 3:00 until 7:00
Reservations for carriage rides will open Monday, November 28, 2022. Instructions for first come, first served, registration will shared that day.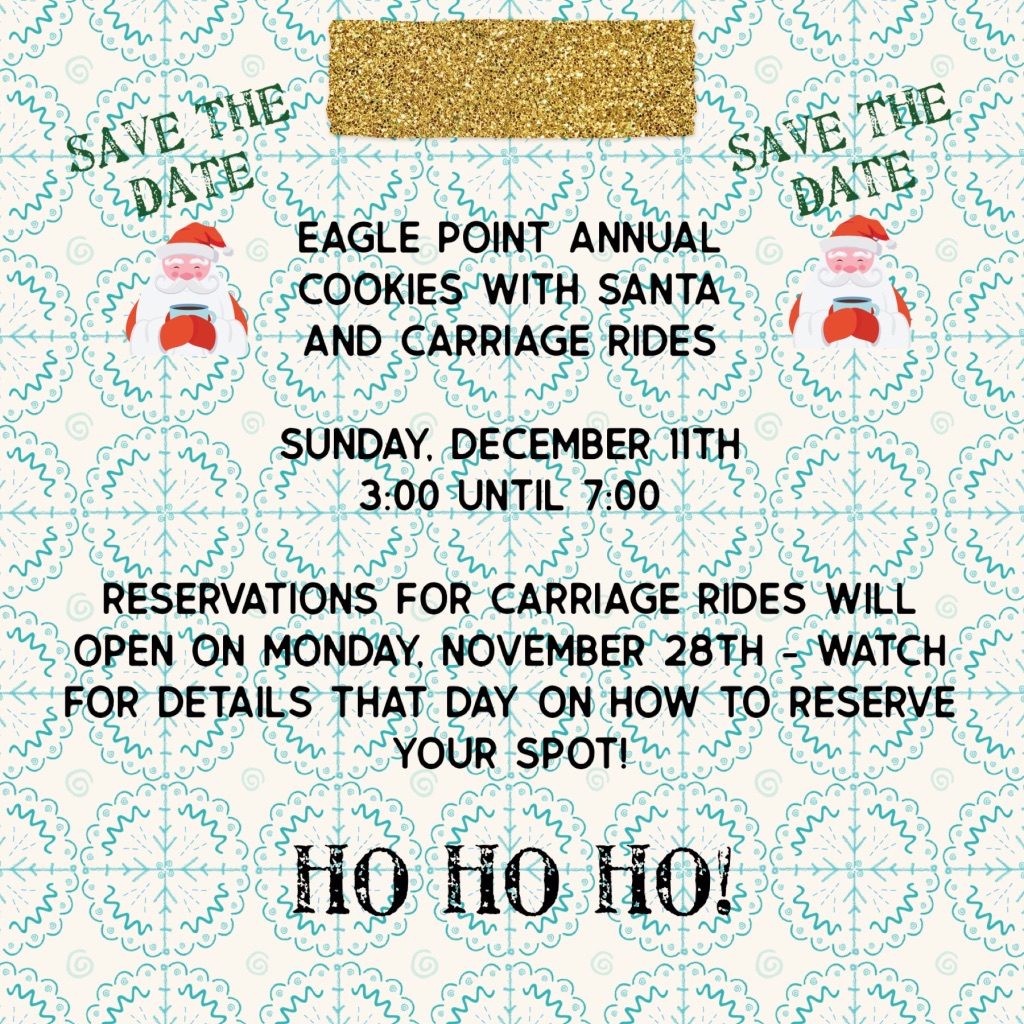 Posted 09/26/22
SHELBY COUNTY, ALABAMA WASTE SERVICES CONTRACT
At a meeting on July 11, 2022, the Shelby County Commission voted to approve a resolution entering into a new waste collection contract that will go into effect on October 1, 2022. At the end of this message, you'll find a link to the minutes from this meeting. Waste Management, the lowest bidder, will be the new service provider, replacing Republic Waste Services. Republic Waste Services did not submit a bid for contract renewal.
Under Republic, the cost for waste collection for one can has been about $39, billed quarterly (or $13/month). Under the new contract with Waste Management, the cost will rise to $20.69/month, which comes to $62.07 a quarter. The cost increases if you have multiple cans. This is quite an increase from Republic, but comes in lower than Waste Management's initial bid of $35.99/month.
Waste Management does not offer residential recycling services, although the County will continue to pay for the recycling dumpsters at Heardmont Park on Cahaba Valley Road.
The Eagle Point Homeowner's Association (all residents of EP) and its Board do not play a role in the negotiation of County contracts. All Shelby County residents are affected. Please contact the Shelby County Commission with any questions you have; you can find contact information through the website that links the minutes.
Respectfully,
Misti Steed
President, EPHOA
https://www.shelbyal.com/AgendaCenter/ViewFile/Minutes/_07112022-520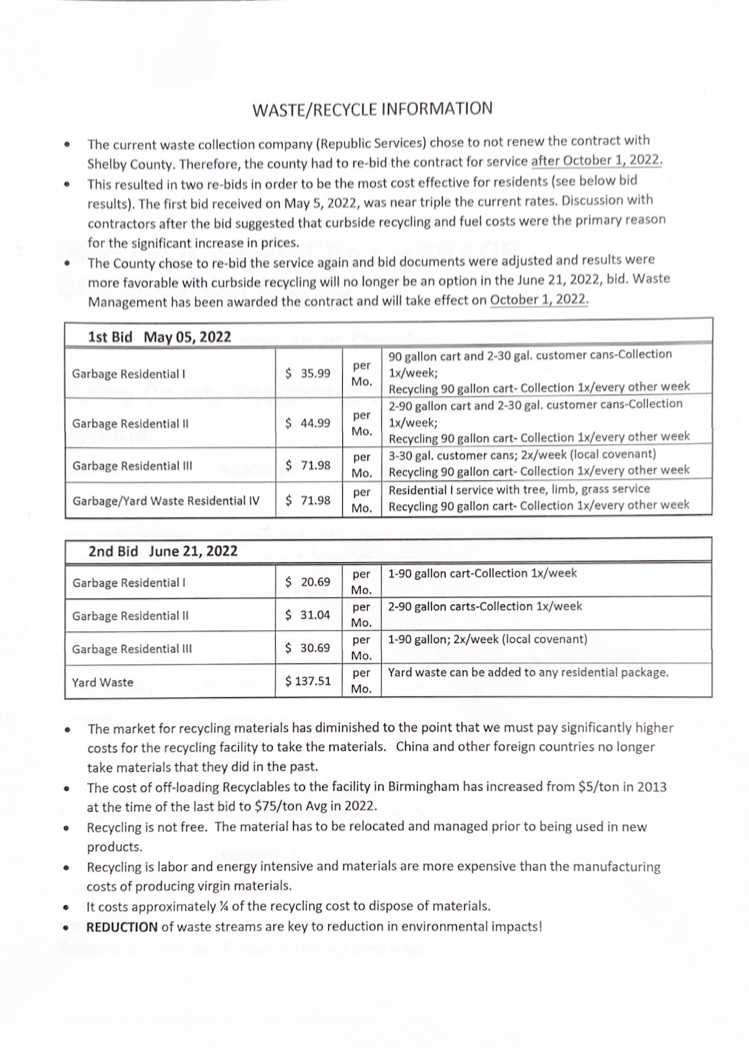 Quick Links
Post Archives