Eagle Pointer
Posted 12/21/18
Merry Christmas Eagle Point,
Your HOA hopes that you have an awesome and enjoyable CHRISTMAS with your family!
WOW Eagle Point the Christmas Decorations this year were FANTASTIC! So many houses decorated to celebrate the season. Choosing the top 3 was very hard but after weeks of driving and enjoying the lights and decorations, here are the WINNERS: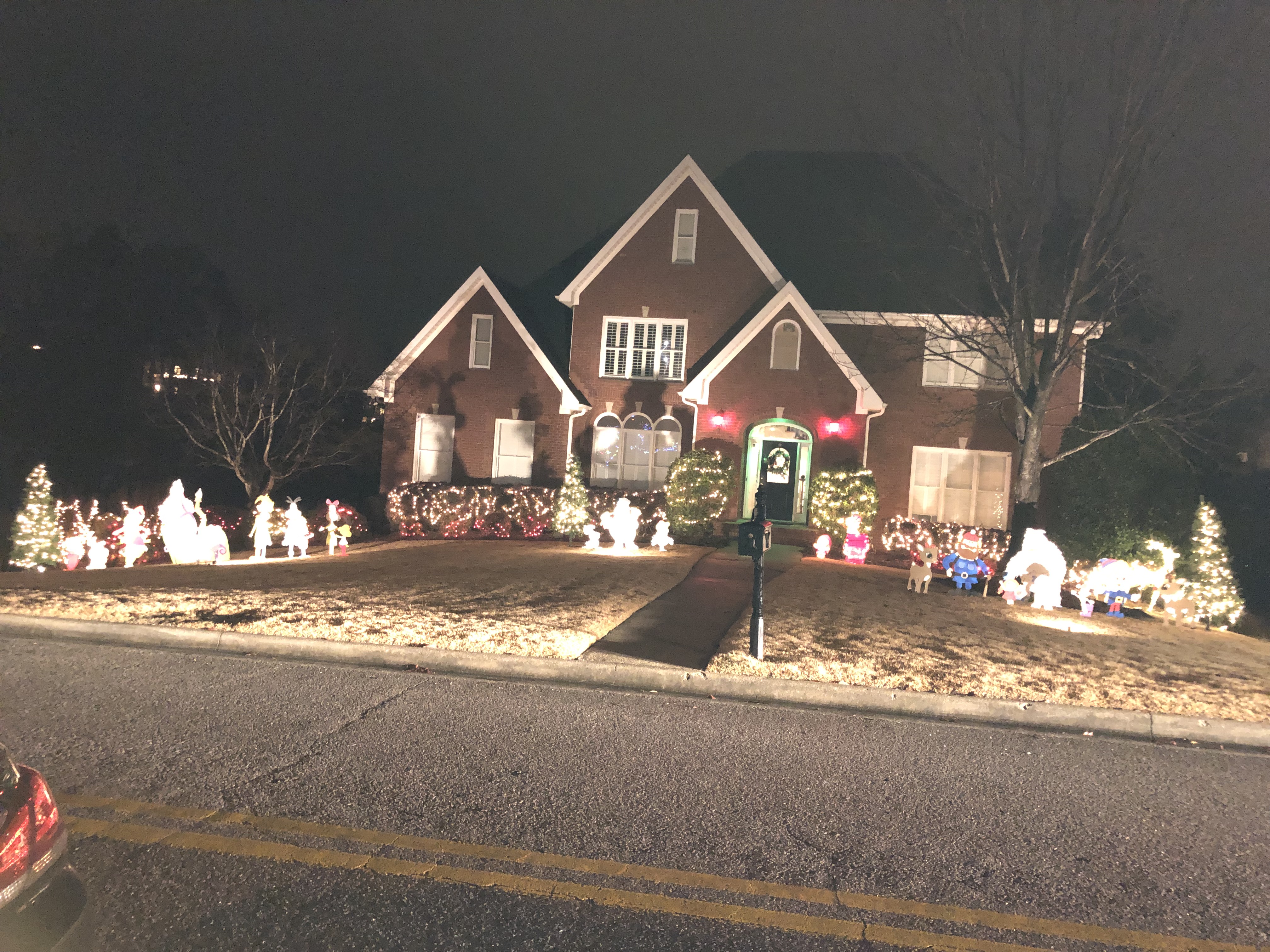 1st Place goes to the Belazeros at 6119 Eagle Point Circle!!! This house is worth a drive by if you have young kids or have memories of Snoopy, Rudolph and his friends and also the GRINCH. The Belazeros house tells many stories of your favorite child Christmas movies. Music is even added so make sure you roll down your windows. CONGRATULATIONS Belazeros!!!
2nd Place goes to the Inmans at 6087 Eagle Point Circle. Just around the bend from the Belazeros. This house had eye catching lights. Ms. Inman explained that she and her kids love driving the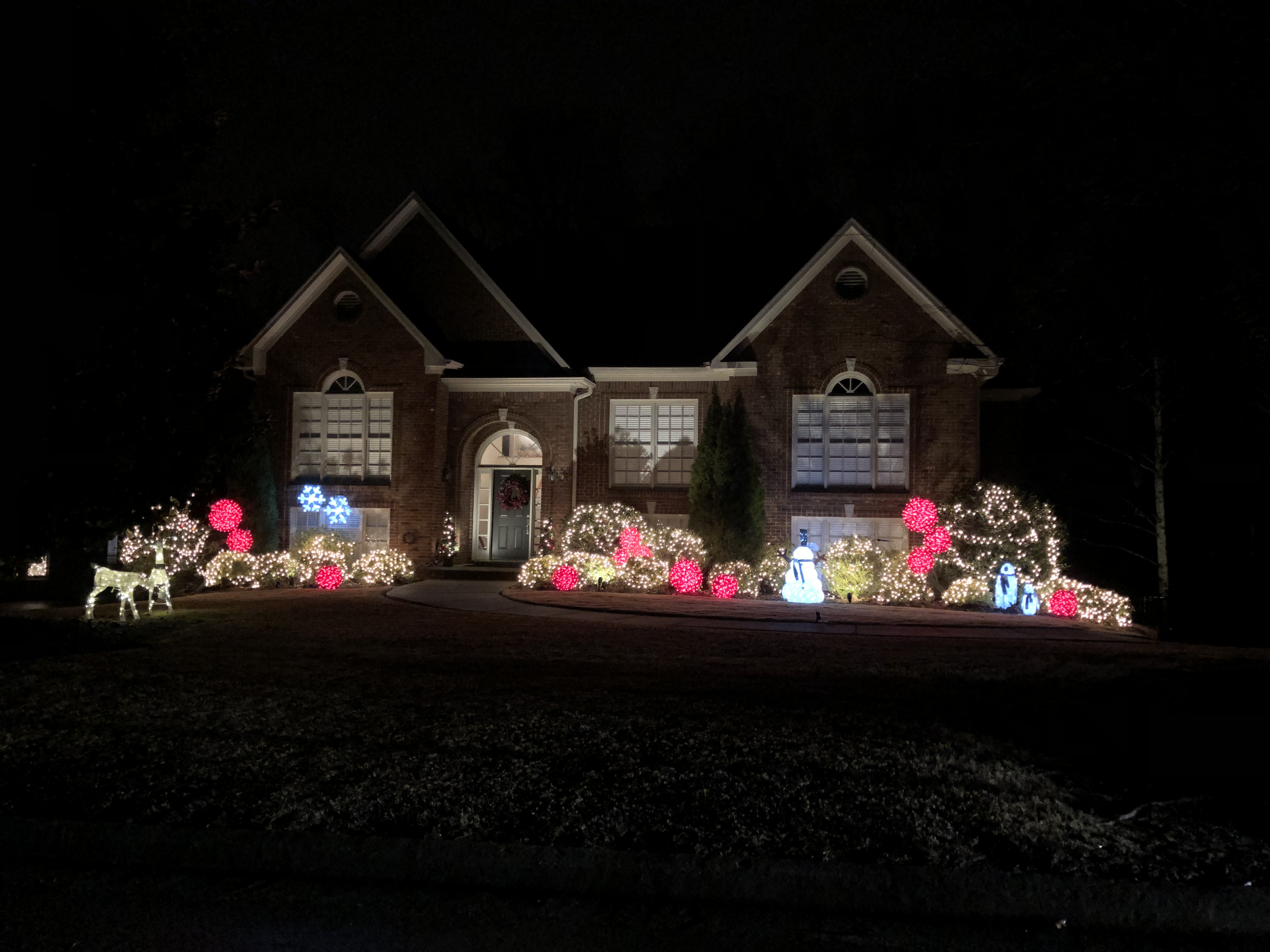 neighborhood looking at the Christmas lights. Because of this love she decorated her bushes with white lights, added BIG red balls that are well-placed and self-made. Then to finish added cute penguins, snowmen and snowflake lights. CONGRATULATIONS Inmans!!!
3rd Place goes to the Locks at 1159 Eagle Park Road. The Locks opened the door thinking the wrong package was being delivered to their house. The shock and excitement from family members including their dog makes the Christmas Contest a lot of fun. The Locks house was decorated very traditional with large lights lighting their sidewalks; garland and lights were wrapped very cute around their mailbox and light pole; 2 Soldiers stood watch at the bottom of the stairs with a beautiful lighted Christmas tree and wreaths in all the windows. CONGRATULATIONS Locks!!!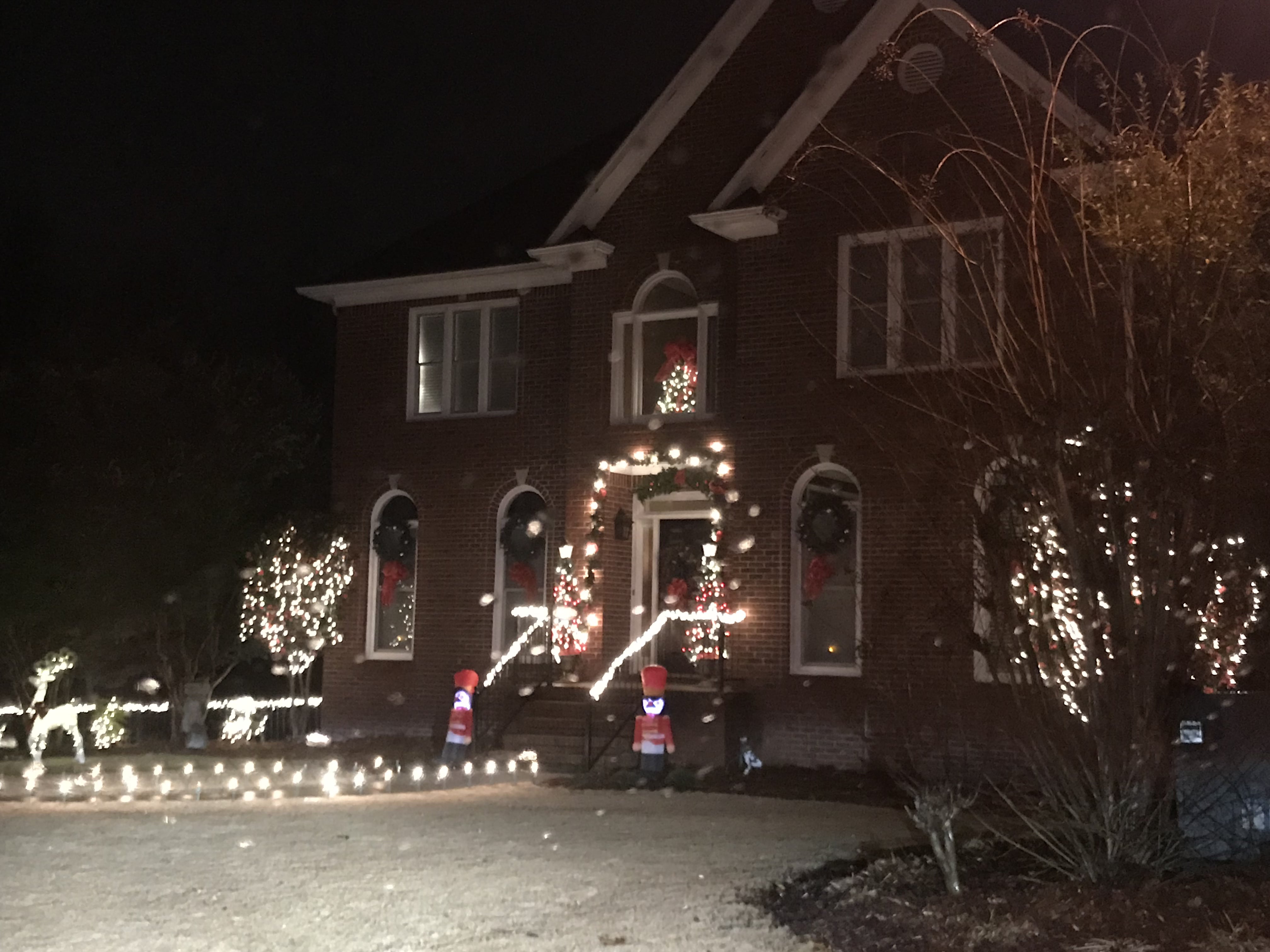 Honorable Mention goes to these streets:
Eagle Park Road had one of the best lit and decorated streets
Eagle Crest Court had almost every house participate on their street
Eagle Crest Cove AKA Candy Cane Lane always is worth a ride through their street
Eagle Valley had fun traditional decorations
Eagle Point Circle had a wide variety from elegant traditional decorations to those with a serious Griswald look
Honorable Mention goes to these houses:
624 Talon Trace
4141 Eagle Crest Drive
1005 Cole Circle
2004 Eagle Crest Court
2009 Eagle Crest Court
1229 Eagle Park Road
And many, many more!!
Special THANKS goes to TACO MAMA, THE LITTLE DONKEY, and CHICKEN SALAD CHICK for their donations!
Thanks Eagle Point for making the drive through the neighborhood pleasant and fun! There were so many beautifully decorated houses it was really hard to decide.
HAPPY HOLIDAYS!

Quick Links
Post Archives